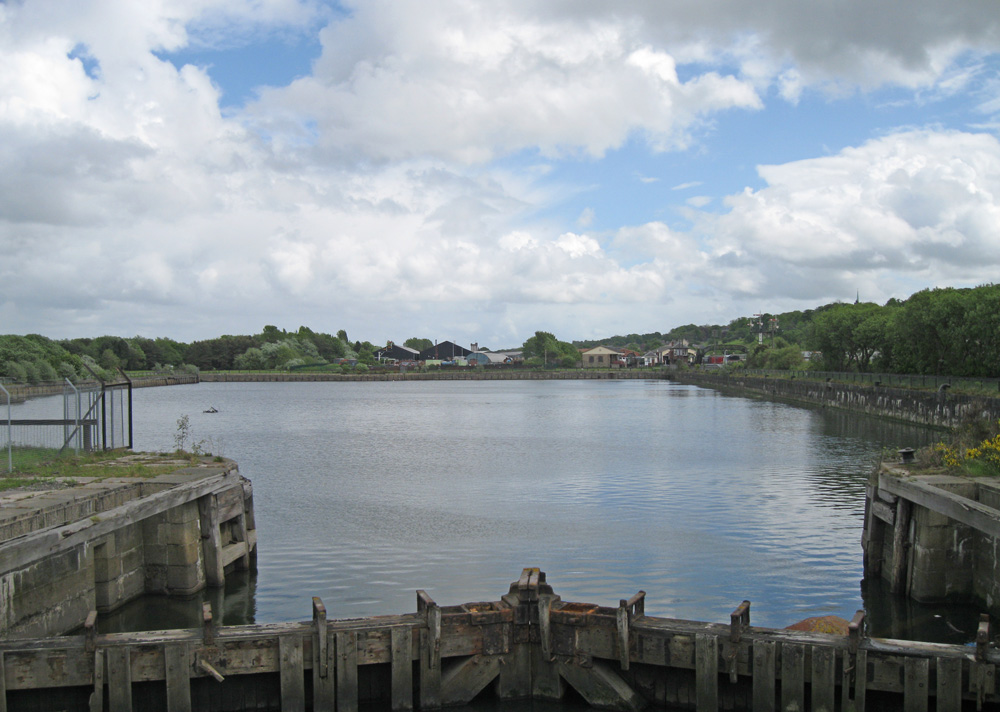 Image ©
Bob Jones
Bo'ness
Latitude: 56° 01'N
Longitude: 03° 35'W
Country: Scotland
Website: www.bo-ness.org.uk/html/h...arbour.htm

About Bo'ness
Bo'ness was officially recognised as a port in 1601, although it had been recognised as such since at least 1565. The Scottish Privy Council closed it in 1602 on account of smuggling, but it was reopened a few years later.
The construction of the first harbour at Bo'ness was authorised by an Act of Parliament in 1707. Until then it had consisted of a simple pier on the West Side of the anchorage and ships had only been able to load and unload using a long causeway, accessible only at low tide and in calm weather. In 1733 the East Pier, some 368 feet long, was added to Bo'ness Harbour, and this was extended by 180 feet in 1787. In 1876 the west pier was extended, and a dry dock constructed where hydraulic machinery would be installed. The new Bo'ness Dock was completed in 1881 along with the rest of the work.
During WW I flotillas of destroyers were based at Bo'ness. Between 1935 and 1948 the trade at Bo'ness Harbour declined for several reasons; it was closed to commercial trade during WW II when a Tank Landing Craft Unit, HMS Stopford, converted it into a temporary Naval Base, the volume of coal business decreased dramatically (which after the war may have been because of cheap foreign coal supplying the traditional Bo'ness markets), it was difficult to keep free of silt and it was not large enough for modern commercial traffic.
Bo'ness Harbour was closed to commercial trade on Tuesday, 30th June 1959, but after a gap of 30 years, in 1989, the first commercial ship, the Balmoral, registered in Bristol, visited Bo'ness Harbour, although it berthed on the seaward side of the harbour.
Recently,
plans
have been unveiled for a major development of 700 homes and a marina on and around the harbour area.
---
Return to Former Harbours Map