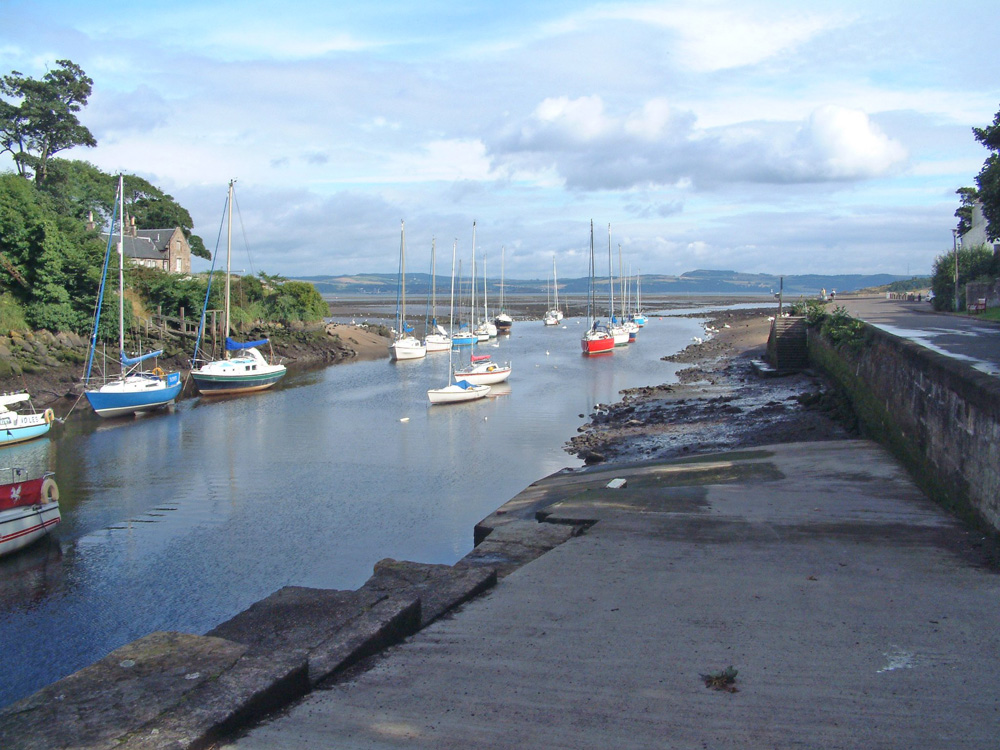 Image ©
Bob Jones
Cramond
Latitude: 55° 59'N
Longitude: 03° 18'W
Country: Scotland
Type: Private
Usage: Leisure
Website: www.cramondboatclub.co.uk

About Cramond
Cramond has a long and fascinating history as a port, the earliest recorded use being by the Romans. The river was used in conjunction with the Iron Trade in the 18th & 19th centuries, importing iron and exporting nails all over Europe.
The potential of the River Almond flowing into the Forth led to Cramond becoming an important industrial centre in the 1700s and 1800s. By 1799 the village had three iron forges, two steel furnaces, and three water-powered rolling mills. Seven vessels operated from Cramond Harbour exporting its steel to markets as far away as India. The iron industry failed in 1860 and the mills were converted to saw mills or pulp mills before finally disappearing at the beginning of the 1900s.
It is currently used by small leisure craft and is the home of the
Cramond Boat Club
. The Club lays moorings for around 40 keelboats in the mouth of the River Almond, and has an enclosed dinghy park with space for around 40 boats. Visiting yachts can lie alongside at the quay wall and visitors are given the use of the Club facilities.
---
Return to Area Map