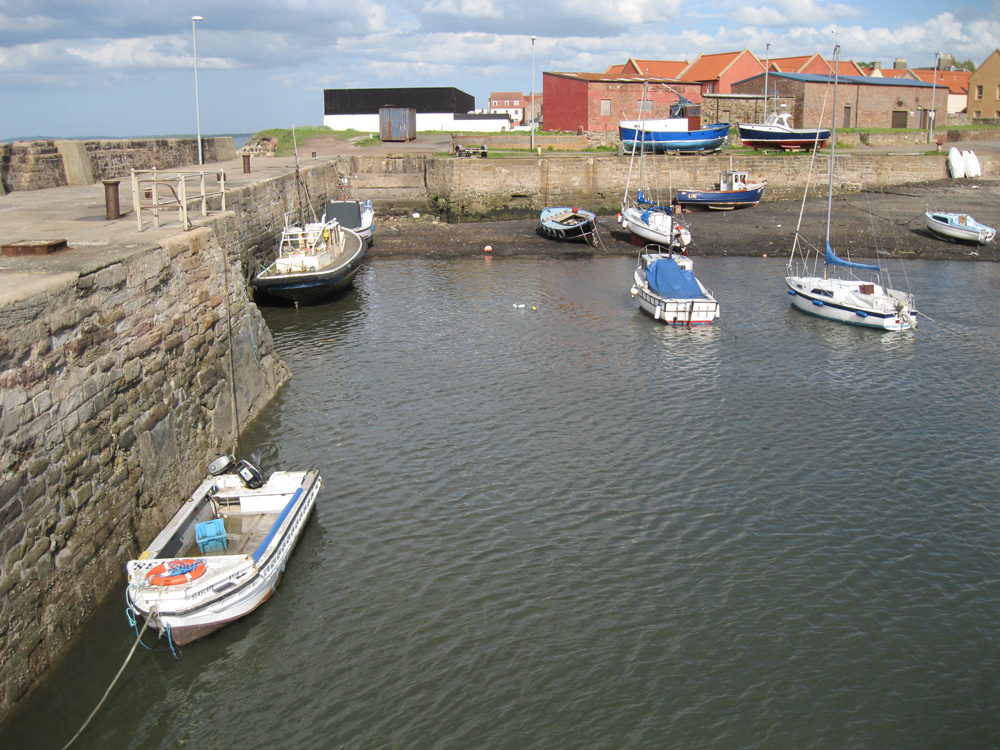 Image ©
Bob Jones
Cockenzie
Latitude: 55° 58'N
Longitude: 02° 57'W
Country: Scotland
Ownership: East Lothian Council
Type: Municipal
Usage: Leisure, Fishing
Contact name: Harbour Master (Fisherrow)
Telephone no: 0131 665 0476 or 07776 467446
E-mail: healthyliving@eastlothian.gov.uk
Website: www.eastlothian.gov.uk/si...geNumber=1

About Cockenzie
The East Lothian village of Cockenzie is a fishing village close to the mining village of Wallyford, and is home to a 1200 megawatt coal-fired powerstation which opened in 1967. It is located between Prestopans and Longniddry on the Forth coast.
In 1591 James VI created the burgh or barony of 'Cowkainy' in favour of the local landowner, Robert, the 8th Lord Seton. The charter also made it a free port.
Trade between Flanders and 'Cowkainy' was especially brisk in the 17th century becaiuse the harbour facilities were so good. Flemish traders left their mark on the village and their architectural styles could still be seen until recently. Fishing and salt making were also vital to the local economy but in the latter part of the 1600s the people of the land suffered cruelly at the hands of the King and Court. A handful of powerful men reserved the rights to the fishing and manufacture of salt for their own benefit, treating the local people more or less as slaves.
The natural harbour which served the ancient Seatoun was improved in 1833 as a coal exporting and fishing port. Once a thriving fishing and whaling centre, Cockenzie and its neighbour Port Seton still have a fishing industry on a much smaller scale. Cockenzie was also a centre for salt-making with the harbour used to export coal mined from the pits.
Today a handful of small fishing vessels still use the harbour.
---
Return to Area Map