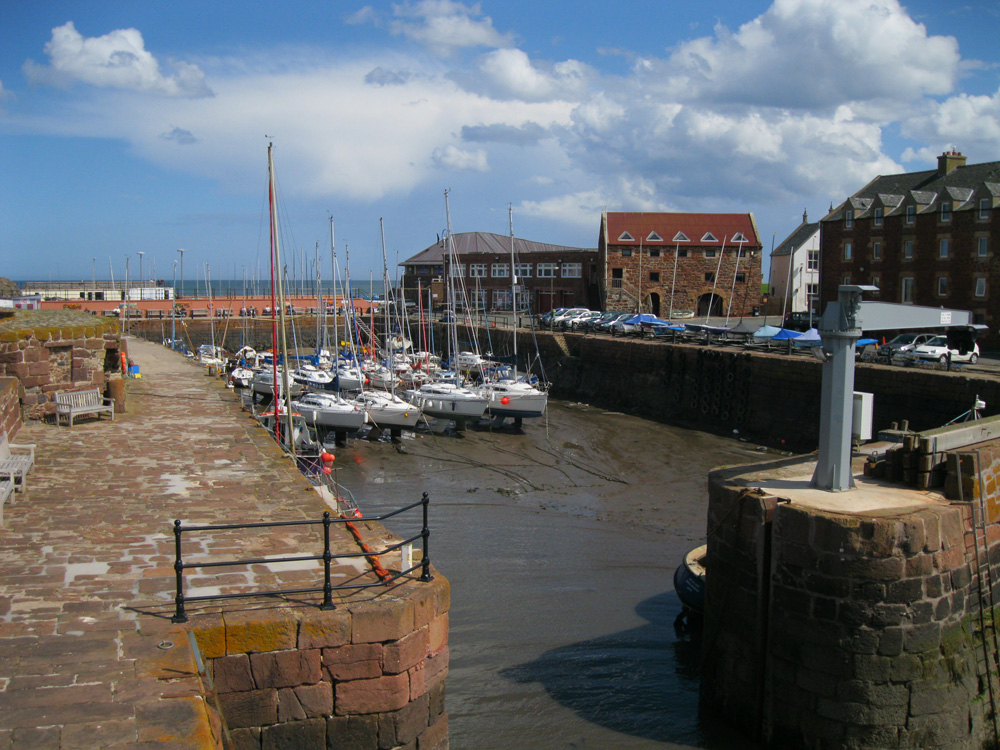 Image ©
Bob Jones
North Berwick
Latitude: 56° 03'N
Longitude: 02° 43'W
Country: Scotland
Ownership: East Lothian Council (managed by the North Berwick Harbour Trust Association)
Type: Municipal
Usage: Leisure, Fishing
Contact name: Ross Harbison, Harbour Master
Address: Harbour Office, Victoria Road, North Berwich, EH39 4JL
Telephone no: 01620 893333
E-mail: hm@nbharbour.org.uk
Website: www.nbharbour.org.uk

About North Berwick
The earliest mention of a port at North Berwick was in a charter of 1177, when the pilgrims' ferry crossed to Fife. It is thought that North Berwick was a whaling port but little detail exists from that period. The present harbour is the result of many alterations, mainly due to reconstruction following storm-damage in 1788, 1802,1811 and 1898. Originally the harbour took the form of a breakwater built along the crown of a ridge leading from the Plattcock Rocks. The breakwater ended about eighty feet short of the present harbour entrance and consisted of boulders and large rough blocks.
In 1804, 1831 and 1862 North Berwick Harbour was deepened and re-deepened, allowing vessels up to 50 tons to enter at high tide. The arrival of the railway in 1850 meant shipborne trade dropped, but fishing increased as the catches could now go to distant markets, including London. In 1692 only two fishing boats were operating out of the harbour (currently there are about three).
The harbour entrance is 25 ft. wide and opposite on the south west pier is a chase and crane for booms, installed in 1806 to improve the safety of the harbour.
The harbour is now the home of the
East Lothian Yacht Club
and therefore almost entirely used for leisure. The boom for pleasure boats during the 1960s greatly contributed to this development. Only a handful of fishing boats still operate. All other boats in the harbour are linked to the tourist industry: two boats to take tourists to islands and two boats that take divers to the mysteries of the deep sea.
See
Link
for a detailed history of the harbour.
---
Return to Area Map