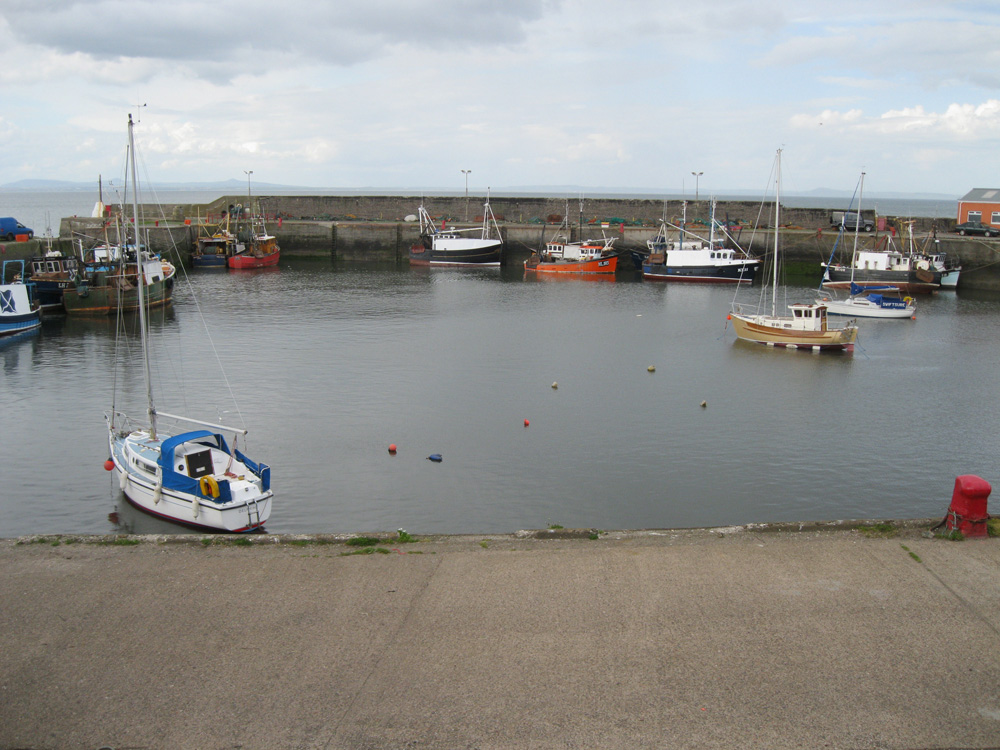 Image ©
Bob Jones
Port Seton
Latitude: 55° 58'N
Longitude: 02° 56'W
Country: Scotland
Ownership: Port Seton Harbour Commissioners
Type: Trust
Usage: Leisure, Fishing
Contact name: Jane Johnston, Secretary
Address: 4 Edinburgh Road, Cockenzie, East Lothian, EH32 0JA
Telephone no: 01875 811740

About Port Seton
It was between 1655 and 1665 that George, the tenth Lord Seton, built the first harbour at Port Seton. It was called Port Seton to distinguish it from nearby Cockenzie Harbour, and thus the village of Port Seton got its name.
In 1722 the first railway (or waggon way) in Scotland was laid, from the coal pits in Tranent to the harbour at Port Seton. Early maps show the line curving round the coast right by the Boat Shore and down the High Street.
A great deal of trade was carried out from the harbour at Port Seton in the 18th century. Exports were characteristically salt and coal. According to Daniel Defoe who visited the area in 1755, the coal mostly went to Edinburgh while the salt was shipped to the Hanseatic Ports of Hamburg, Bremen, Norway, and the Baltic. He also noticed a large ship loading cured fish to be taken to Bilbao in Spain, just as scampi is now exported to Spain from Port Seton!
Generally the manufacture of salt from the rock salt deposits of Cheshire became cheaper and more productive, giving a better quality of salt too, and one by one the pans of Cockenzie and Port Seton shut down. By 1840 there were six left, and in 1880, only two.
By 1810 the harbour at Port Seton was scarcely usable. Since the ousting of the Setons its upkeep seems to have been neglected, and a series of storms gradually swept the heavy masonry away. The historians describe the people of Cockenzie and Port Seton as facing ruin in about 1820; white fish had become very scarce and harvests were poor.
Nowadays, the harbour has found a new purpose with a number of leisure craft, as well as local fishing boats, using the well-maintained inner harbour.
---
Return to Area Map