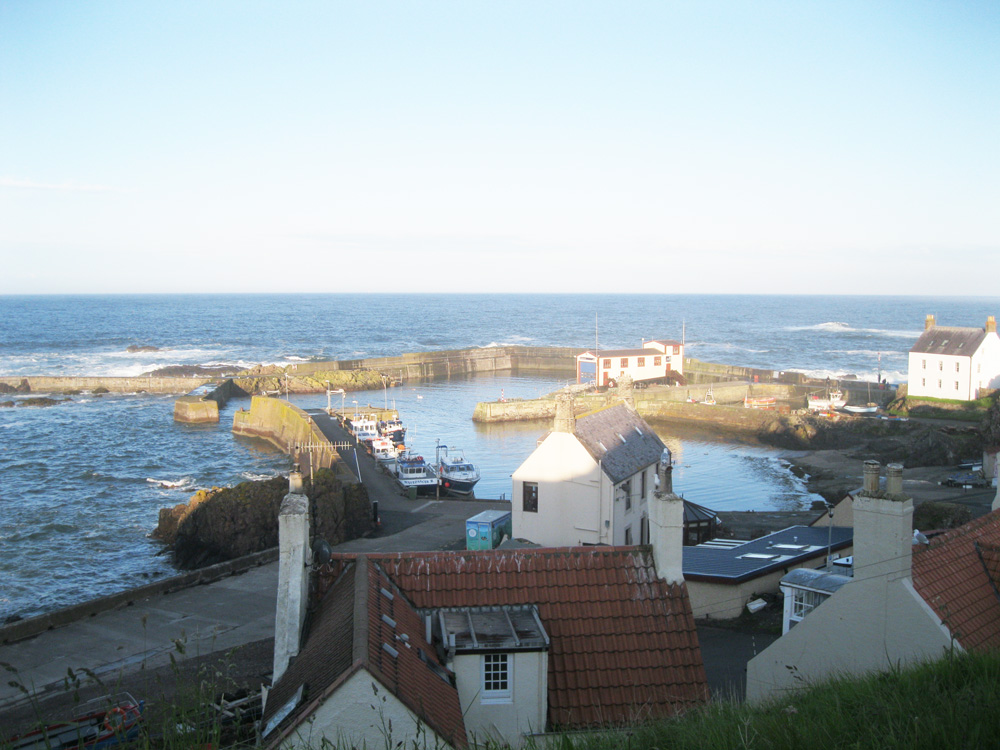 Image ©
Bob Jones
St Abbs
Latitude: 55° 53'N
Longitude: 02° 07'W
Country: Scotland
Ownership: St Abbs Harbour Trust
Type: Trust
Usage: Leisure, Fishing
Contact name: Leonard Crowe, Harbourmaster
Address: Harbourmaster's Shed, St Abbs Harbour, St Abbs, Berwickshire
Telephone no: 07881 767587
Website: www.stabbs.org/harbourtrust.html

About St Abbs
The village of St Abbs used to be known as Coldingham Shore. In the late 19th century, due to Victorian romanticism and the desire to distinguish the growing village from its larger neighbour Coldingham, the village changed its name to St. Abbs after the headland to the north of the village. This headland is itself named after the 7th century Abbess Æbbe who, at the dawn of Christianity in South East Scotland, founded a monastery on the summit of the Kirk Hill located out on the headland.
The original Harbour at Coldingham Shore was built in 1832. It measured 120 feet long, 105 feet broad, affording accommodation for only 12 deep sea boats, and cost about £1200, a quarter of which was raised by private subscription, Government supplying the remainder. This harbour was improved at considerable cost in 1849-50.
In the 1880s Coldingham Shore Harbour was improved at a cost of £13,000 and was re-opened on 18 October 1890. A more detailed history of the harbour can be found
here
.
The harbour is now well-known as a
dive centre
, although fishing still takes place. The small boats operating out of St Abbs fish the productive local waters for crabs and lobsters using the traditional method of laying baited pots or 'cribs'.
---
Return to Area Map