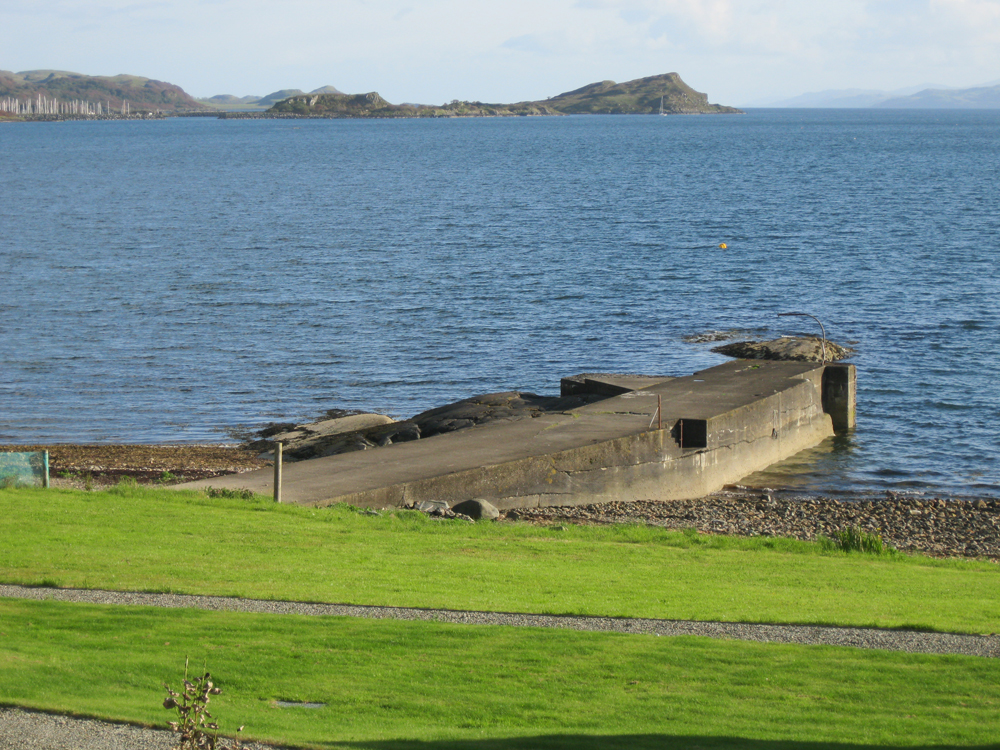 Image ©
Bob Jones
Arduaine
Latitude: 56° 13'N
Longitude: 05° 32'W
Country: Scotland
Ownership: James and Andrew Gully
Type: Private
Usage: Leisure
Telephone no: 01852 314244
E-mail: info@islandofshuna.co.uk

About Arduaine
Arduaine Pier was built circa 1908, to facilitate building of the (now derelict) castle on the island of Shuna.
The pier provides access to shallow draught vessels at all states of the tide (less than 3 feet at MLWS), and around 12 foot draught at MHWS.
There is a slipway of sorts next to Arduaine Pier.
---
Return to Area Map