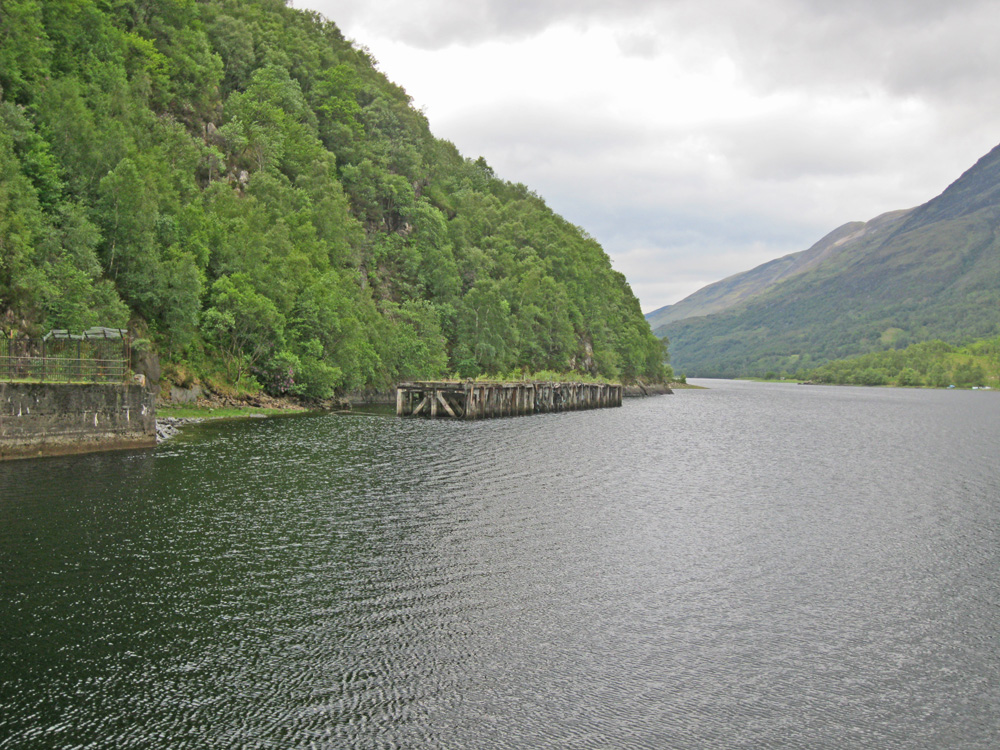 Image ©
Bob Jones
Kinlochleven
Latitude: 56° 43'N
Longitude: 04° 59'W
Country: Scotland
About Kinlochleven
Now derelict and not connected to the shore, this jetty once provided access for the aluminium smelting operation at Kinlochleven. The harbour was developed for the waterborne transport of aluminium out of the region.
The village of Kinlochleven was developed in the early 1900s when the then North British Aluminium Company harnessed two of the Highlands natural assets – water and hills – to create the Blackwater Reservoir, a hydro-electric plant and the Kinlochleven Aluminium Smelter.
The smelter finally closed in June 2000 and this had an understandably devastating effect on the local community.
---
Return to Former Harbours Map