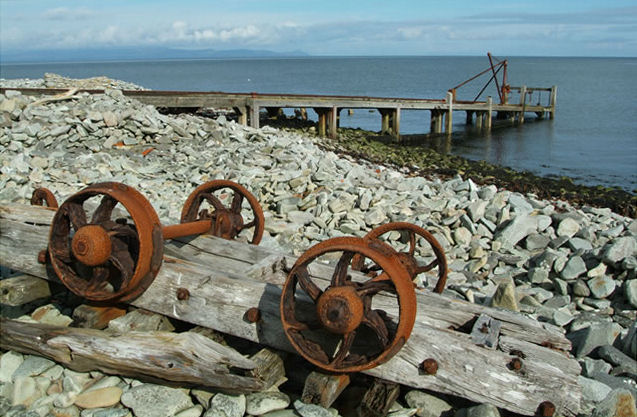 Image ©
Julian Holland
Ailsa Craig
Latitude: 55° 15'N
Longitude: 05° 06'W
Country: Scotland
Type: Unknown

About Ailsa Craig
"Ailsa Craig is a rocky island off the west coast of Scotland in the Firth of Clyde. The outline of Ailsa, as seen from Ayr on the north, or from Ballantrae on the south, has somewhat of a sugar-loaf appearance, but from the opposite coast of Girvan, this outline is flattened into the shape of a huge tea-cosy. It has the nickname of Paddy's Milestone, possibly because it is situated more-or-less halfway between Glasgow and Belfast by steamer - that being one of the most important routes for Irish trade and emigration.
Ailsa is 3,900 feet in length; 2,600 feet in breadth; and 1,114 feet in height. The spit of level ground on the east side (Foreland Point), where houses once stood, measures 30 acres, and is composed of water-worn stones with a little moss interspersed.
The nearest part of the mainland is Ardwell point, Ayrshire, 8½ miles; Girvan is 9½ miles distant; and Turnberry 11½ miles."
The above extract is taken largely from the Revd. Roderick Lawson's book, 'Ailsa Craig', published in 1888, with some amendments.
The jetty, known as 'North Port', is situated near Foreland Point, on the eastern coast. It is no longer used, except by excursion boats from the mainland, usually from Girvan harbour. It was built in the 19th century by the Lighthouse Commissioners. The light was automated in 1990.
---
Return to Area Map