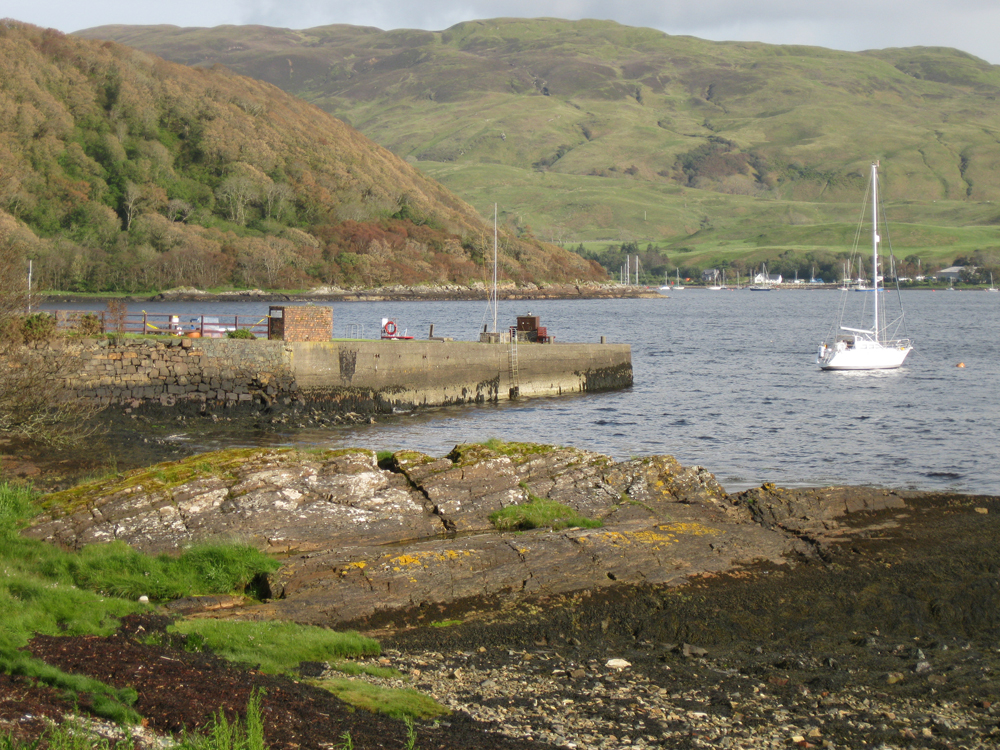 Image ©
Bob Jones
Melfort
Latitude: 56° 16'N
Longitude: 05° 30'W
Country: Scotland
Ownership: Melfort Pier and Harbour Ltd
Type: Private
Usage: Leisure, Fishing
Address: Melfort Pier & Harbour, Melfort, Kilmelford, By Oban, PA34 4XD
Telephone no: 01852 200333
E-mail: info@mellowmelfort.com
Website: www.melfortvillage.co.uk/...t-pier.htm

About Melfort
(Extracted from the above website):
By the middle of the 19th century, steamboats were well established on routes all along the West Coast and around the islands. Fearnach Pier, now known as Melfort Pier, is one of many such
deep water piers on Loch Melfort, each serving a separate village or large Estate. Similar piers exist at Arduaine, Isle of Shuna, Lunga and Toberonochy, all of which would have been serviced by the same ships with their vital supplies.
Loch Melfort was deep enough for large vessels to carry out deliveries of raw materials involved in the manufacture of gunpowder at nearby Melfort Estate and to collect the finished product for distribution around the country. A tramway connected the pier with the gunpowder works east of Melfort House in addition to the road, which, until the early 20th century was nothing more than a cart track.
In recent years, Melfort Pier has been used for leisure-based activities – yachting, wind-surfing and fishing. There are 21 secure, heavy-duty swinging moorings and a floating dock. The current charge for an overnight stay on a mooring is £15.
---
Return to Area Map