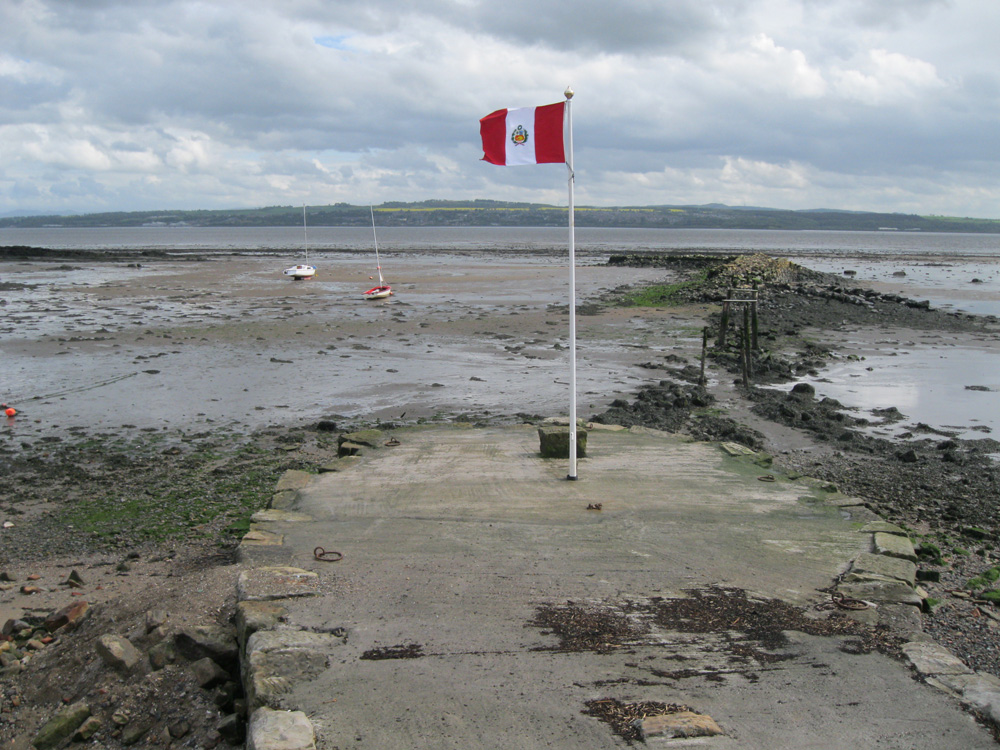 Image ©
Bob Jones
Culross
Latitude: 56° 01'N
Longitude: 03° 33'W
Country: Scotland
Website: www.s1culross.com/news/ha...glory.html

About Culross
Culross has one of the oldest harbours in Scotland. The first recorded harbour was used by the monks of Culross Abbey to ship stone quarried at Culross across the Forth to Holyrood Abbey. As a Royal Burgh, Culross was a busy port in the 16th and 17th centuries trading coal and salt with the Netherlands, Belgium, Germany and Denmark. In return the boats brought back, as ballast, the red pantiles that roof many of the older houses in the village. Over the centuries the pier has deteriorated and it is now in a ruinous state.
One of the goals of
Culross Development Trust
is the conservation and restoration of the pier. A Harbour Committee has been established, with five key aims:
* Conservation of the pier structures
* Upgrading the right of way at the level crossing to re-establish small boat access.
* Encouraging responsible use of the harbour.
* Raising funds for a sensitive restoration of the harbour.
* Providing information on the ancient harbour.
---
Return to Former Harbours Map