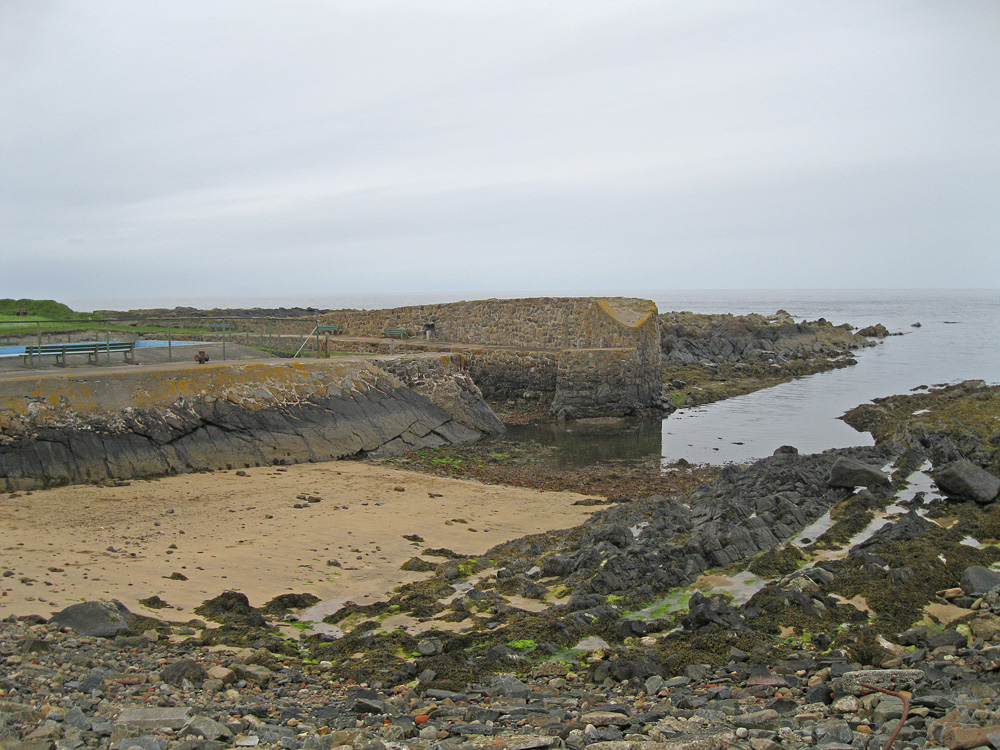 image ©
Bob Jones
Blackpots
Latitude: 57° 41'N
Longitude: 02° 34'W
Country: Scotland
About Blackpots
Blackpots Harbour is a short stroll east from Whitehills Harbour.
In 1766 Dr Alexander Saunders is known to have been in possession of the farm at Blackpots, and it was he who established Blackpots Brick and Tile Works, situated immediately above the shoreline, on the east side of Knock Head, Whitehills. Clay, used for the manufacture of field drainage pipes, roofing tiles and bricks for building, was quarried from the side of the headland. It was transported a short distance on a single track narrow gauge railway to the works where it was processed.
The works initially employed eight or nine men, and had command of the small harbour for the importation of coal and exporting some of the produce that was manufactured.
By 1900 a Mr Brodie had taken over the lease of the Blackpots Brick Works and it continued in his family until 1973. The following year saw the end of this long-established business. The brickworks were demolished in 1977. Remains of red-coloured clay still litter the shore. The tiny harbour is no longer used and much of the adjacent land has been converted into a children's playpark.
---
Return to Former Harbours Map