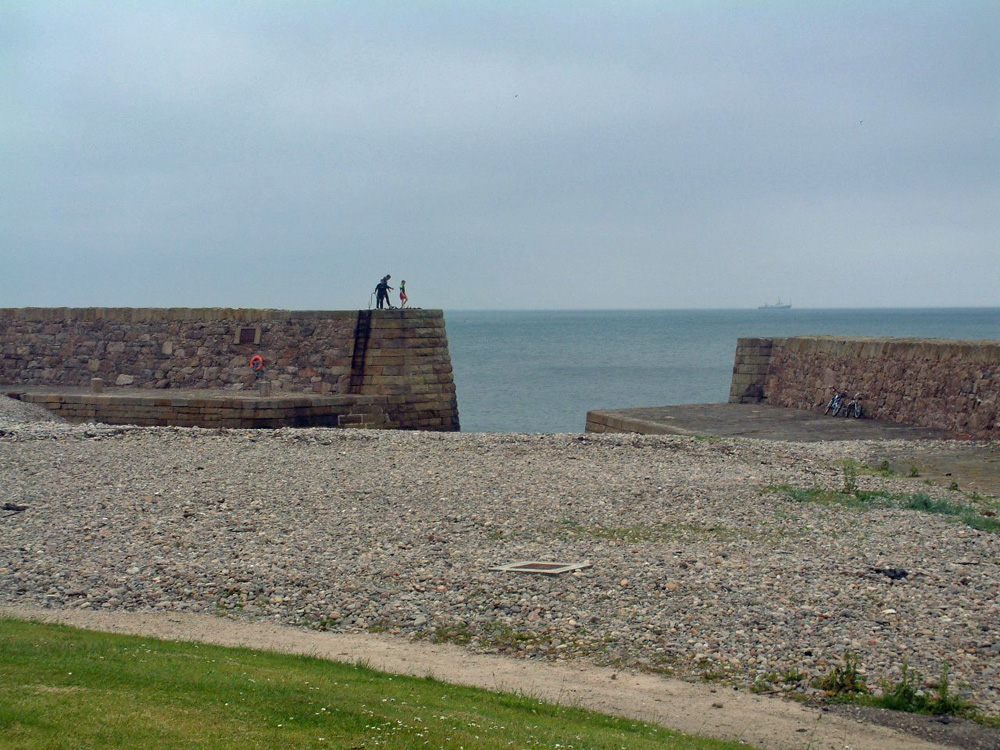 Image ©
Bob Jones
Buckpool
Latitude: 57° 41'N
Longitude: 02° 59'W
Country: Scotland
About Buckpool
The limited harbour accommodation caused not a few fishermen to seek "pastures new," and many went to other ports. But the Nether Buckie Harbour, or Buckpool, begun in 1855, stayed the exodus, and in fact was the chief cause of the development of the fishing industry in the district, and raised Buckie to a first place as a fishing town. A stone in the pier of the Nether Buckie Harbour bears the following inscription:- "Erected by the Board of Fisheries, Edinburgh, and Robert Gordon, Esq., Letterfourie. Begun 1855; finished 1857. Engineers, D. & T. Stevenson. Resident engineer, William Middlemas. Contractor, Alexander Stuart."
Whatever may be the most objectionable feature of the harbour, as regards stability it has been a monument of engineering science. It withstood the force of many wild storms and never received the least repair. The Burn proved a very bad neighbour to the harbour by sending large quantities of gravel across the mouth and thereby greatly lessening the depth of water.
The harbour was eventually closed, filled in and landscaped. The harbour arms still exist, as well as the entrance, but the remainder is a pleasant grassed leisure area.
---
Return to Former Harbours Map