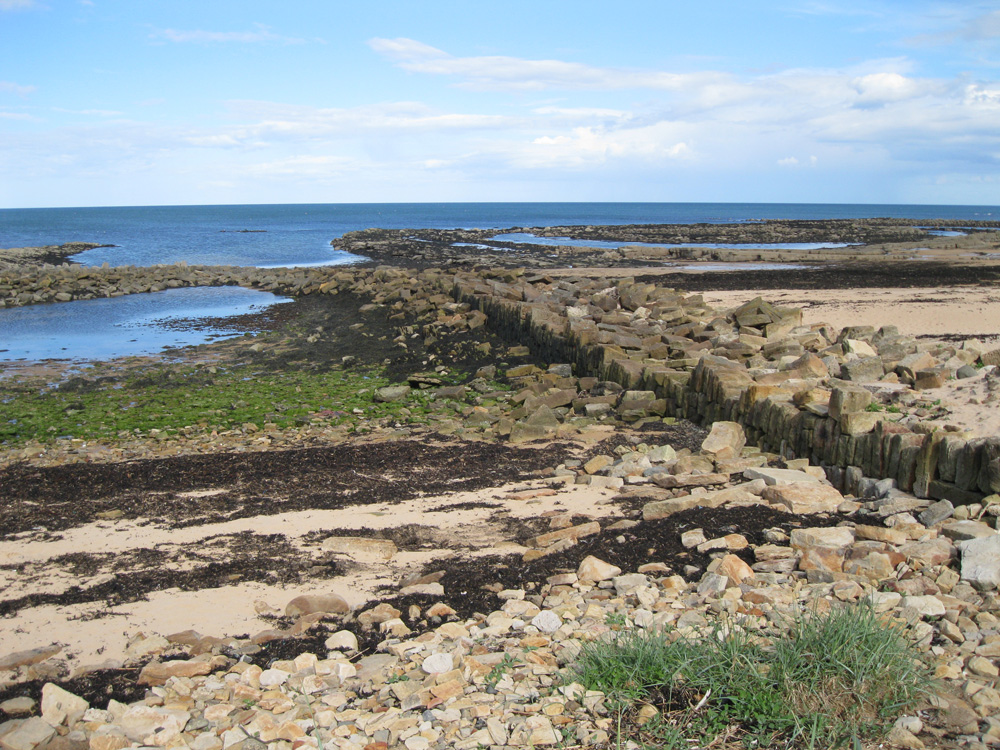 Image ©
Bob Jones
Kingsbarns
Latitude: 56° 18'N
Longitude: 02° 39'W
Country: Scotland
About Kingsbarns
Records exist of a harbour in use as early as the 16th century.
Being less than half a mile from the coast, it was natural for the residents of the village of Kingsbarns to look to the sea for their transport and to supplement their food supply. In 1810 a pier was built by the Earl of Kellie to provide shelter for the vessels used to transport grain and potatoes as far afield as Newcastle and London, and to bring in coal and tiles. This was improved a few years later by Robert Stevenson to create a base for the building of the Isle of May lighthouse.
In 1861-3 a local farmer extended the existing pier and built another to create a harbour. The stones used in the contruction were placed vertically (like in so many Fife harbours) in the belief this made it more difficult for the sea to lift them out of position.
The harbour that resulted could berth ships of up to 100 tons, but it rapidly deteriorated, and by the end of the century was only usable by small fishing boats. Today you can see the remains of the harbour walls on the sands of Cambo Bay.
---
Return to Former Harbours Map