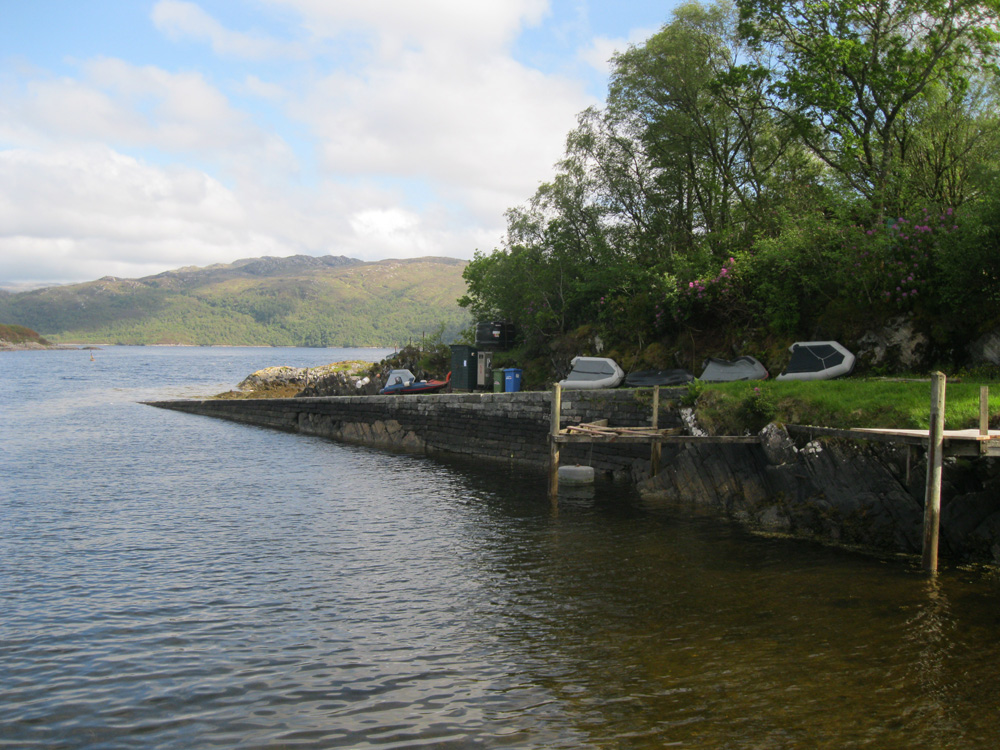 Image ©
Bob Jones
Salen
Latitude: 56° 42'N
Longitude: 05° 47'W
Country: Scotland
Ownership: Mark and Jan Drury
Type: Private
Usage: Leisure
Contact name: Mark & Jan Drury
Address: Salen Jetty, Salen, Acharacle, Ardnamurchan, PH36 4JN
Telephone no: 01967 431510 / 07909 944494
E-mail: salenjetty@btinternet.com
Website: www.salenjetty.co.uk

About Salen
Salen Jetty was constructed in about 1820 under the supervision of Thomas Telford.
The tidal times and heights are practically the same as Oban predictions. The depth of water alongside the jetty is the same as the rise at Oban. At Mean High Water Springs the maximum depth alongside is about 4.0m. The jetty has red commercial mooring buoys for seasonal visitors' vessels up to 20 metres length staying overnight until noon the next day.
At the jetty there is a boarding or landing charge of £2 per person for vessels not using the jetty moorings. It costs £6 per day for a self-launch, and £10 (each way) for a tractor-assisted launch. Charges include parking of dinghies, rubbish and oily waste disposals. Customers' vessels may berth alongside and take fresh drinking water at no charge. Filtered marine red diesel is available at competitive prices.
---
Return to Area Map