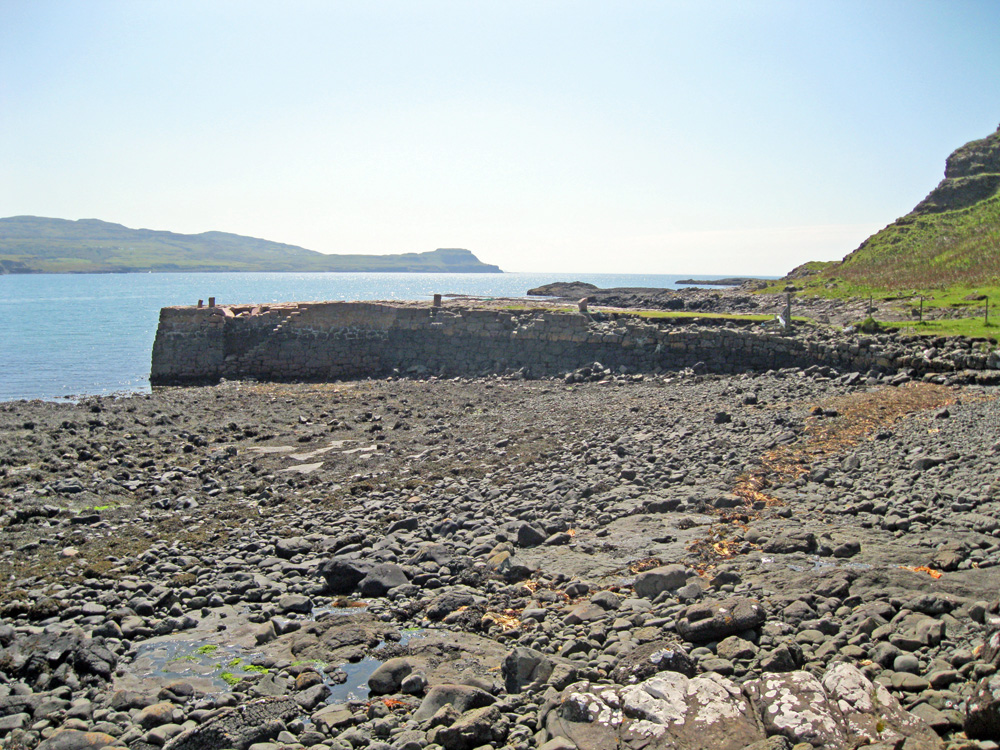 Image ©
Bob Jones
Calgary
Latitude: 56° 35'N
Longitude: 06° 18'W
Country: Scotland
About Calgary
At the very head of the bay stands a cemetery, which gives the bay something of a mellow, evocative feel, made stronger by the presence of the pier, about half a mile's walk along the bay's northern shoreline. The pier was the last contact with home for many islanders travelling to the New World during the 19th century Highland Clearances.
The pier was built from Iona marble and was used to take sheep to and from the grazing on the Treshnish Islands. Other ships, such as the colliers, used to beach themselves in the bay to offload their cargoes.
Calgary means 'meadow beside the bay' in Gaelic and the Canadian city takes its name from this small Mull community.
The pier is now derelict and is no longer used.
---
Return to Former Harbours Map