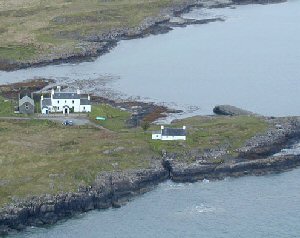 Image ©
Bob Jones
Grass Point
Latitude: 56° 25'N
Longitude: 05° 39'W
Country: Scotland
Type: Private
Usage: Leisure

About Grass Point
Until 1881 a regular packet boat operated between Oban and Grass Point. This was replaced that year by a daily steamer service from Oban to Tobermory. Until that time, cattle from Rum and Eigg were transported by boat to Croig on Mull's north coast, and then driven across the island to Grass Point, on their way to the mainland. Parts of the old drover's route are still visible.
The old stone quay is no longer used, except by occasional leisure craft.
Grass Point means 'the field of the rock' in Gaelic.
---
Return to Area Map