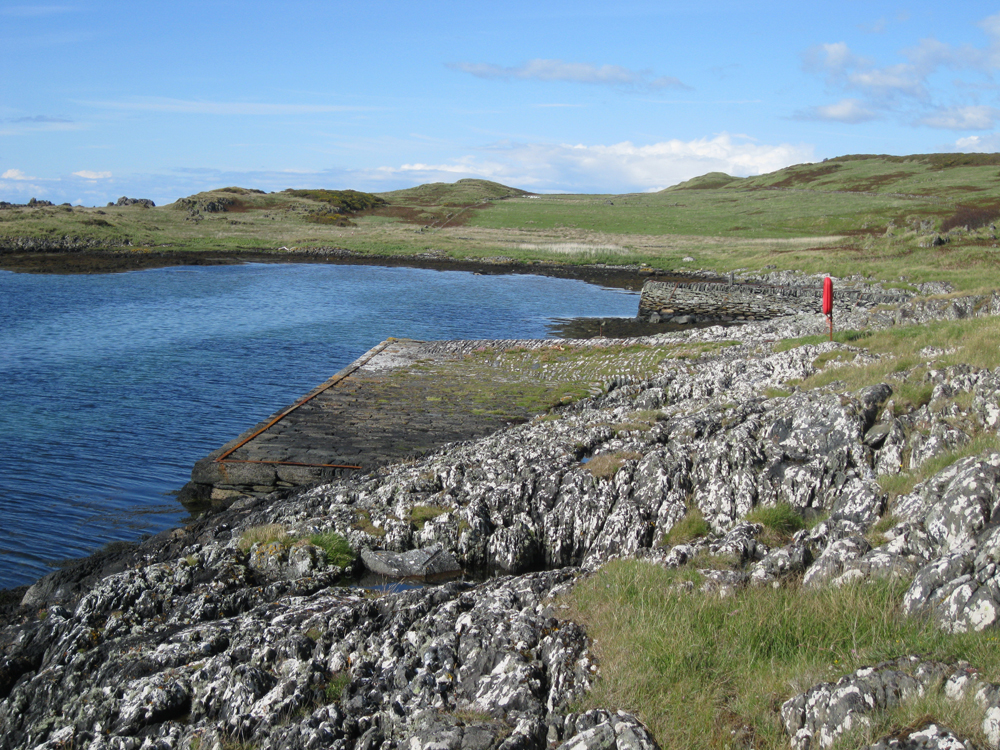 Image ©
Bob Jones
Keills
Latitude: 55° 58'N
Longitude: 05° 42'W
Country: Scotland
Ownership: Argyll and Bute Council
Type: Municipal
Usage: Fishing
Contact name: Martin Gorringe, Area Roads & Amenity Manager
Address: Kilmory, Lochgilphead, Argyll, PA31 8RT
Telephone no: 01546 604656
E-mail: martin.gorringe@argyll-bute.gov.uk

About Keills
There are two adjacent jetties at Keills; one, the old droving jetty, is perhaps one of Telford's best achievements. This jetty, maintained by the local Council, is still in excellent condition. Cattle were taken from Lagg in Jura, to Keills on the mainland.
The other jetty, to the immediate north, is in a poor state of repair, as the final image in 'More Photos' shows.
The main photo above shows both jetties, with the sloping droving jetty in the foreground.
---
Return to Area Map