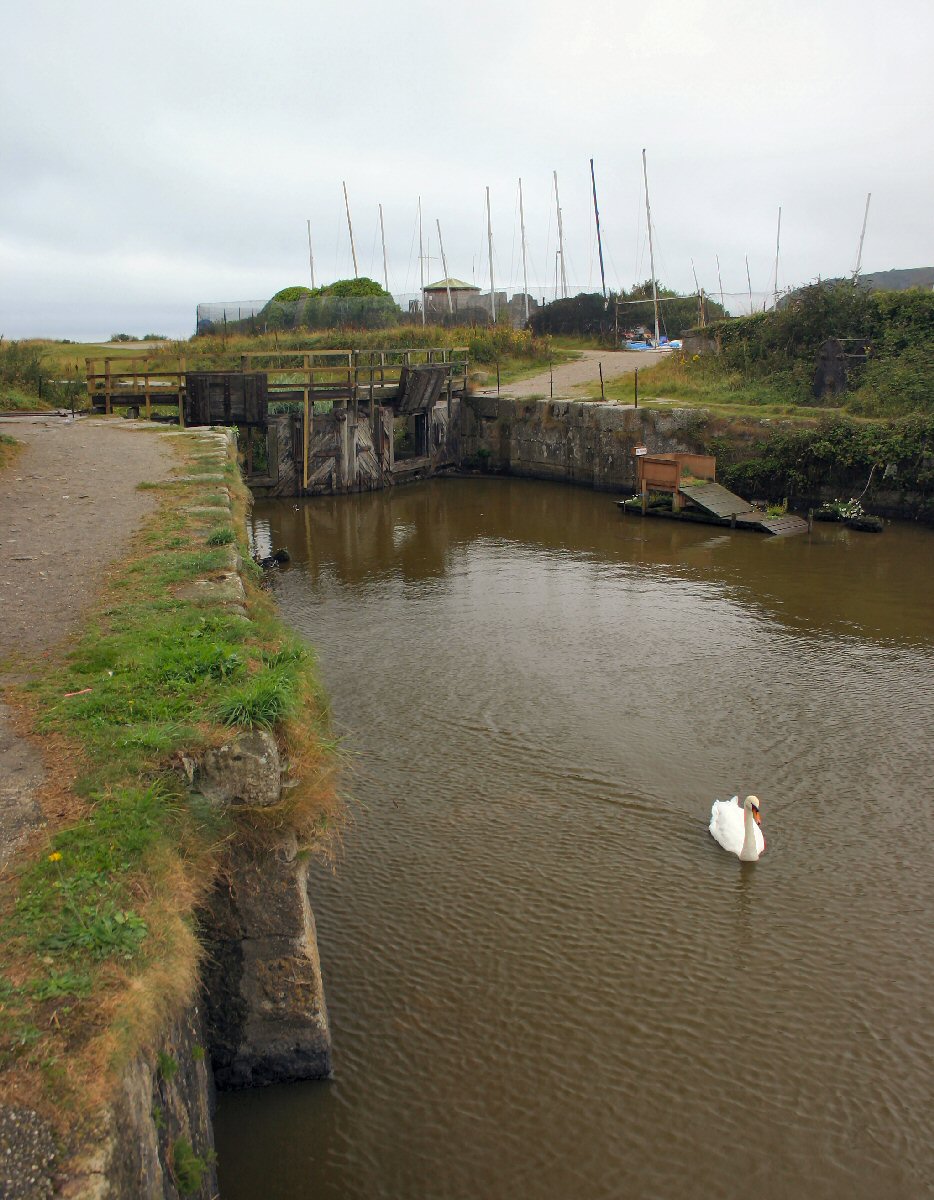 Image ©
Bob Jones
Pentewan
Latitude: 50° 17'N
Longitude: 04° 47'W
Country: England
Website: www.irishseashipping.com/...160205.htm

About Pentewan
Fishing vessels had been using Pentewan as a haven since the 16th century. By 1744 a small harbour had been built by the Hawkins family, but by 1800 this had fallen into disrepair. In 1818, it was agreed to rebuild the harbour. By this time, china clay was being exported through the port of Charlestown, but local landowners wanted to export their clay from a nearer port. The harbour was ready to receive ships by February 1826, at a cost of £22,000. It had an enclosed harbour of one and a quarter acres, with lock gates 26 feet wide to allow vessels to be moved even at low tide. A natural supply of water, controlled by sluices, kept the basin full and flushed away sand accumulating in the fairway.
From the start of this venture, encroaching sand caused major siltation problems. In 1871 a new channel had to be cut and new reservoirs were created to help flush away the sand.
There was a slump in china clay exports in 1878 and the harbour company struggled to survive. In 1910 the original wooden breakwater was replaced by a more massive structure, a pier made of concrete and granite blocks, extending 260 feet into the sea. In 1913 new lock gates were fitted. When the harbour was in good working order, ships of 200 tons, drawing 13 feet, could enter. Pentewan had no outer harbour, merely a long channel from the sea, which terminated in the lock gates at the entrance to the dock basin.
Thousands of tons of coal and clay and many other cargoes, such as bones to be used for fertiliser, went through the port. Records show that in the early 1900s, in one month, 4,000 tons of clay were shipped, and in six months, 114 vessels used the port.
The schooner
Duchess
took the last cargo of china clay from Pentewan to Runcorn on 28 September 1929. In 1940 the last commercial vessel, the
Scarcity
left Pentewan with a cargo of 300 tons of sand.
After the Second World War the channel was cleared, the dock cleaned out and new lock gates fitted. A few pleasure craft used the harbour, but there was to be no further commercial operations. The channel slowly silted up and eventually the harbour became unusable. The water in the inner dock remains, but is unreachable from the sea.
---
Return to Former Harbours Map