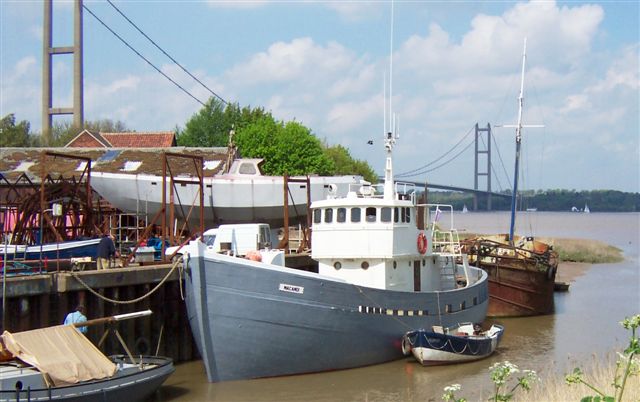 Barton Haven
Latitude: 53° 42'N
Longitude: 00° 27'W
Country: England
About Barton Haven
There were once boat landings along the banks of the Barton Haven all the way down Waterside. Barton clearly had been a great port in the medieval period and although this declined somewhat in the 16th and 17th centuries a revival in its fortunes took place in the 18th and 19th centuries when goods, including bricks, tiles, whiting, chalk, gravel, sugar beet, fertilizer, barley, coal, rope and hemp, were transferred to and from sloops, keels, coasters and London sprit-sail barges. These traded with inland, coastal and continental ports via the River Humber.
Many of the sailors who manned these boats lived in the houses and streets which lined the Waterside. Most of this river trading finally ceased with the outbreak of the Second World War but a market boat continued to journey from Barton Haven to Hull until the late 1950s.
Nowadays, a small boat repair yard operates from the northern end of the creek.
---
Return to Former Harbours Map