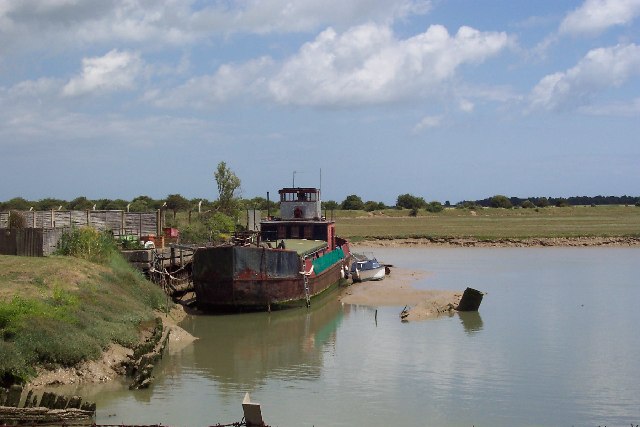 Image ©
Ron Strutt
Richborough
Latitude: 51° 18'N
Longitude: 01° 21'E
Country: England
Website: www.open-sandwich.co.uk/r.../index.htm

About Richborough
Richborough was an important town and port throughout the four centuries of Roman rule in Britain and played a major strategic role in the initial conquest in AD 43. However it wasn't until 1911 when a group of local businessmen decided to build a quay there.
The port of Richborough became a secret World War I installation which was used to ferry troops and supplies to the trenches. After the war it silted up and became disused. It was revived in World War II and part of the Mulberry Harbour installation, used in the Normandy landings, was built there.
The port was operational during the 70s and 80s but has once again become disused with industry (notably pharmaceutical giant Pfizers) having taken over the area.
---
Return to Former Harbours Map