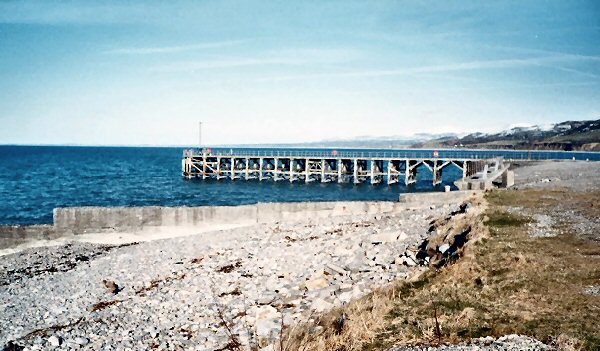 Trefor
Latitude: 52° 59'N
Longitude: 04° 25'W
Country: Wales
Type: Unknown
Usage: Leisure, Fishing
Contact name: Porth Dinllaen Harbourmaster
Telephone no: 01758 721643

About Trefor
Once a busy mining village, Trefor has become relatively quiet now. The granite quarried high on the slips of Yr Eifl above the village, only had a short journey to the harbour to be shipped off to the large cities in South Wales and England. Granite from Yr Eifl has even been used to make curling stones for the winter Olympics.
Much of the harbour here dries out at low tide, however, there are still a few boats moored here, mainly for fishing purposes, as long sandy beaches are as far away as Nefyn and Dinas Dinlle from Trefor so pleasure craft are more concentrated in those areas.
The wooden pier extends from the seaward side of the harbour wall. The harbour is busy in summer and parking can be a problem. The pier itself is a great favourite with anglers and can best be described as 'combat fishing' when everyone is fighting for their own space. The pier's reputation for producing big fish such as bull huss and even the occasional tope ensures a constant procession of anglers who turn up to give it a go.
Formerly a working pier for stone-laden steamers, it is nowadays also used frequently by diving clubs.
---
Return to Area Map