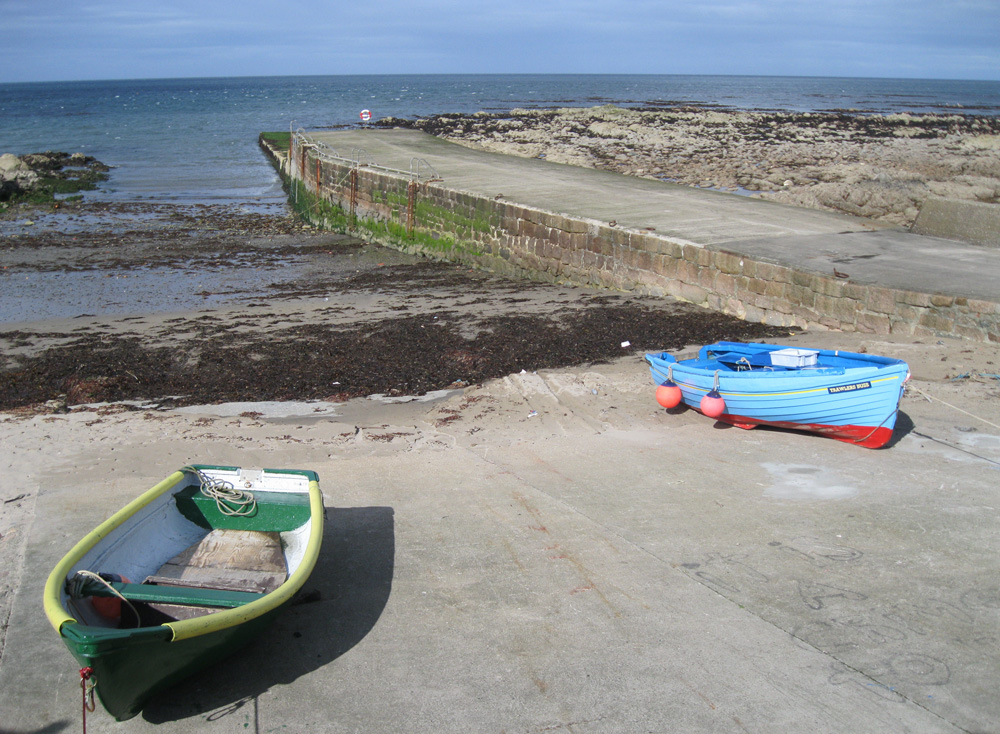 Image ©
Bob Jones
Buchanhaven
Latitude: 57° 31'N
Longitude: 01° 47'W
Country: Scotland
Ownership: Buchanhaven Harbour Committee
Type: Private
Usage: Leisure, Fishing

About Buchanhaven
Buchanhaven is one of a string of former fishing communities along this stretch of coast. The earliest written reference to the village is in a plan of Peterhead in 1739.
In 1812 an advertisement was placed in the Aberdeen Journal by a wealthy local landowner, encouraging people to start up a 'white fishing station' at Buchanhaven. Later that century, in 1850, work started on the construction of a new pier, which replaced an earlier small one to the west.
This was the first stage in the building of a proper harbour basin for large herring boats. Although this plan was never completed, the pier, as it stands today, did allow local fishermen to operate small-line boats. By the mid 1860s there were around 27 boats based at Buchanhaven.
The fishing industry gradually declined as larger ports, especially nearby Peterhead, took away most of the work. Nowadays a handful of small fishing boats are based at the pier, hauled up on the sandy beach.
---
Return to Area Map