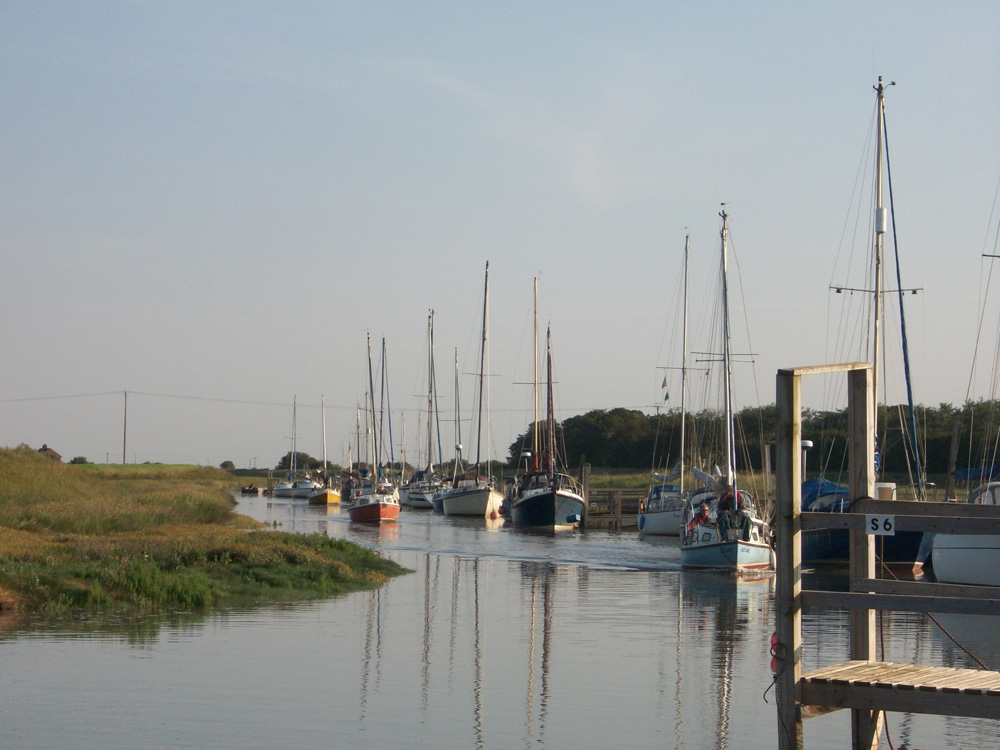 Image ©
Jonathan Baines
Wainfleet Haven
Latitude: 53° 06'N
Longitude: 00° 19'E
Country: England
Ownership: East Lindsey District Council
Type: Municipal
Usage: Leisure
Contact name: Martyn Walsham
Telephone no: 01507 607761
E-mail: commodore@skegnessyachtclub.co.uk
Website: www.skegnessyachtclub.co.uk

About Wainfleet Haven
In the early Middle Ages, Wainfleet was one of the most important ports on the east coast of England, rivalling and even exceeding its immediate neighbour to the south, Boston. In the 12th, 13th and early part of the 14th centuries, the town was most prosperous, trading with ports in Western Europe. Wool and grain were the most important commodities exported from here. The town sent two ships with over 45 men to help Edward III invade Brittany in 1359. The flourishing medieval port and market town was granted its own charter in 1457. Tokens were minted locally to be used at the warehouses. However by 1500 the sea had retreated and access to the port was severely restricted. In about 1570 a new cut was proposed to bypass the river and link the town of Wainfleet to the sea again. But this was never constructed.
The actual site of the medieval port is not known precisely. Much of the route of the existing A52 road from Boston to Mablethorpe was once a sea defence - the so-called Roman Bank. Bordering the A52 on the Wainfleet St Mary side of the boundary with Friskney are two mounds. These are not burial mounds, but signal mounds, effectively navigation beacons on which fires were lit to help guide vessels into the port. Before they were used for that purpose, they had been spoil heaps from the local salt extraction industry and were known as 'salterns', or salt-houses.
Eventually, silting of the Steeping River and sand bar accretion off the coast completely cut off access from the sea to the port. For many decades, Gibraltar Point was the closest that ships could get to Wainfleet. That, too, was abandoned in the early 20th century due to further siltation. The last commercial vessels to use the Haven left in the 1920s.
Nowadays, the
Skegness Yacht Club
operates from Wainfleet Haven, on the River Steeping at Gibraltar Point. A number of landing stages lead out across the saltmarsh but yachts tend to dry out at half-tide. The yacht club has renewed nearly all the moorings, which include two visitors' moorings near the concrete slipway.
---
Return to Area Map